An enticing introduction to Guyana's rain forest designed to open the door to further adventure
This short tour is the perfect weekend getaway from Georgetown, or perhaps the opening act for a longer adventure in to Guyana's Rupununi. Explore the pristine Iwokrama rain forest and its many wonders: take in a brilliant sunset from the Canopy Walkway, watch for jaguars on the main road, take a canoe to Michelle's island for a sundowner cocktail, soak in the view from the top of Turtle Mountain, or just rest peacefully in a hammock slung on the front porch of your riverfront cabin. Who knew paradise was so easily within reach?
DAY 1
Arrive at Iwokrama
You will leave early from Georgetown via your choice of transportation to the Iwokrama River Lodge. Options include a 4×4 vehicle for an 8 hour adventurous drive to the River Lodge through a historic mining town into dense rainforest. Alternatively you can travel through one of the local Guyana airlines, which will provide unparalleled views of the rainforest on your hour flight to the Iwokrama Forest. Arrive just in time to relax before lunch and get settled in to your room.
After lunch you will leave the River Lodge and continue south-west along the Iwokrama Road to the Atta Rainforest Lodge and Iwokrama Canopy Walkway. If you are lucky you may catch a glimpse of the elusive Jaguar, South America's largest cat.
The 154 metre (505 ft.) state-of-the-art Iwokrama Canopy Walkway offers a totally unique experience in the region and envelopes you in the jungle's mid-level canopy through a series of suspension bridges and decks from heights of up to 30 metres (98 ft.). Here you'll have the chance to see birds like the green aracariPteroglossus viridis
, scarlet macawAra macao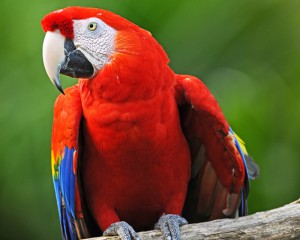 , Guianan toucanetteSelenidera culik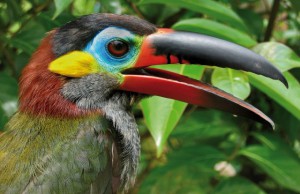 or channel-bill toucanRamphastos vitellinus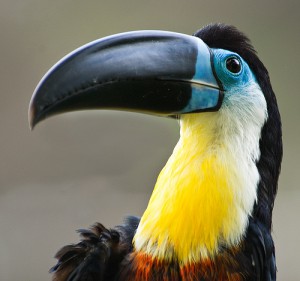 . Red howler monkeysAlouatta macconnelli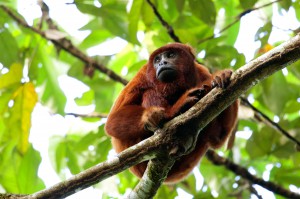 may also be observed. Check out the epiphytes such orchids and bromeliads, and look for the amazing parasitic ficusFicus benjamina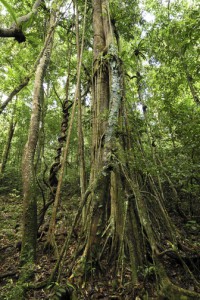 plant as it engulfs another tree. There is also the greenheart treehlorocardium rodiei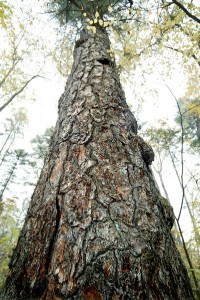 , the Waramadan tree (endemic in Guyana only to the Iwokrama Forest) and the poisonous aromata treeClathrotropis brachypetala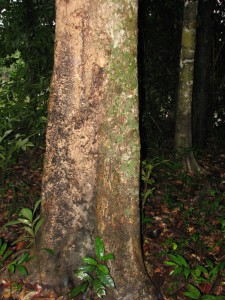 !
Return to the River Lodge and spend a relaxing evening enjoying dinner overlooking the scenic vistas of the Essequibo River.
After dinner, join us for a cruise on the Essequibo River through the black of night, maybe lit only by a pale moon. Your guide shines the spotlight and there it is… the red-eye glare of the black caimanMelanosuchus niger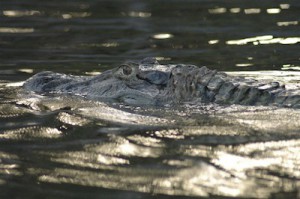 ! Frequently and closely seen lying on the river banks, the world's largest alligator grows to 6 metres (20 ft.) long. A boat ride at night may also introduce you to other nocturnal creatures such as tree boasCorallus caninus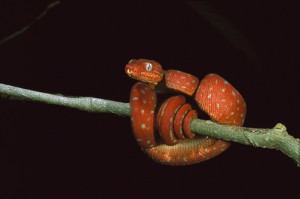 , pacasCuniculus paca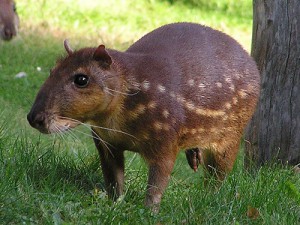 , nightjarsHydropsalis climacocerca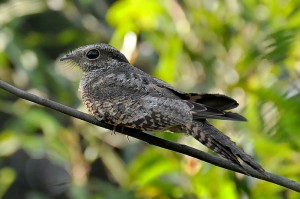 , and hyla tree frogstree frogs (hylidae)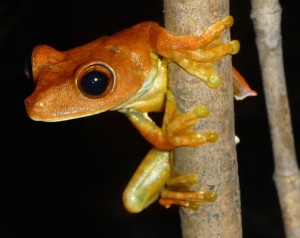 . Overnight at the Iwokrama River Lodge.
DAY 2
Turtle Mountain
After breakfast you will leave the River Lodge for a 30 minute boat ride to the foot of Turtle Mountain for a mildly challenging hike to its summit at 290m.This hike takes about 1-11/2 hours but the breathtaking views are more than worth the effort.
Turtle Mountain provides a gorgeous view of the top of the rainforest canopy: visitors will gaze upon several often hazy mountain ranges, the dense emerald jungle and the mighty Essequibo River. Along the way harpy eagleHarpia harpyja
has been seen and you may also see the greater yellow-headed vultureCathartes melambrotus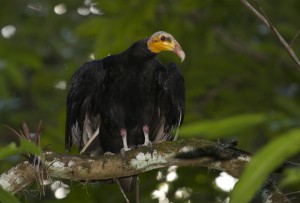 , king vultureSarcoramphus papa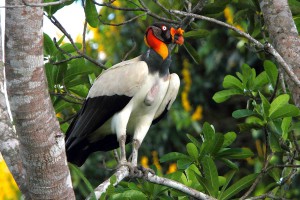 , gray-headed kiteLeptodon cayanensis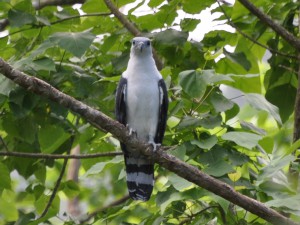 , double-toothed kiteHarpagus bidentatus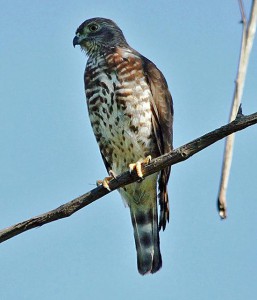 , plumbeous kiteIctinia plumbea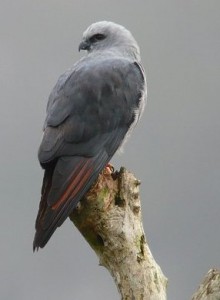 and black-faced hawkLeucopternis melanops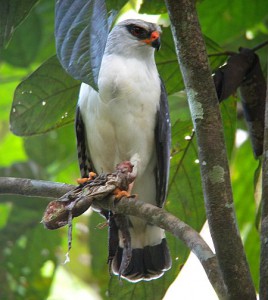 . The trails may reveal little chachalacaOrtalis motmot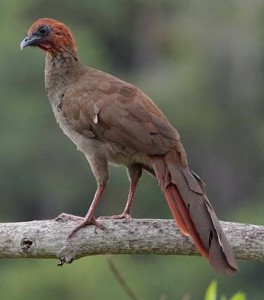 , marail guanPenelope marail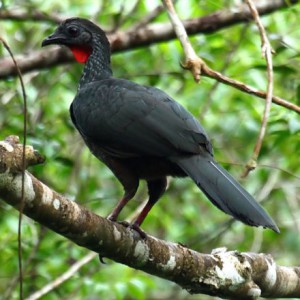 , black currassowCrax alector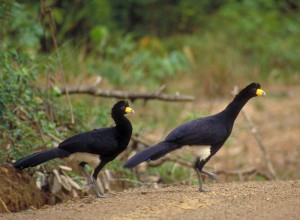 , squirrel cuckooPiaya cayana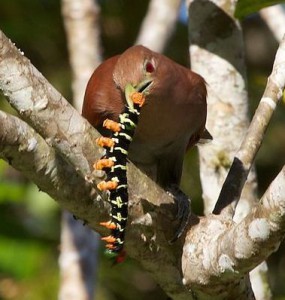 , black-bellied cuckooPiaya melanogaster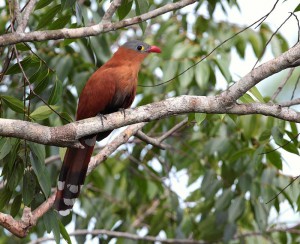 , blue-crowned motmotMomotus momota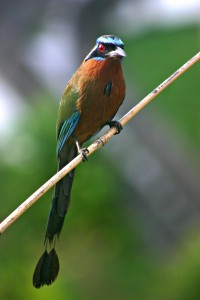 , collared puffbirdBucco capensis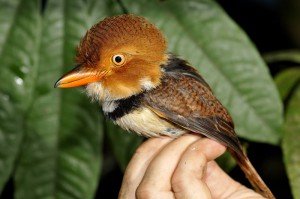 , pygmy antwrenMyrmotherula brachyura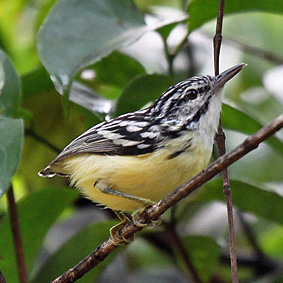 , and many more! You may also be rewarded with sightings of red howler monkey, wedge-capped capuchinsCebus olivaceus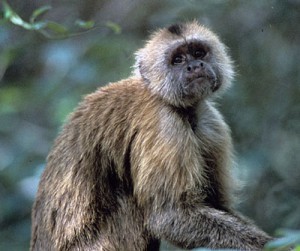 and black spider monkeysAteles paniscus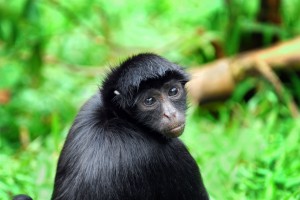 .
After your return, enjoy another refreshing local lunch and an ice cold beverage. Afterward, you will leave the River Lodge and have the option to either depart heading north for your journey back to Georgetown, or to visit other interesting tourist sites in the Rupununi area.
based on single occupancy
All meals and accommodation

Iwokrama forest user fee

Canopy Walkway excursion and admission

Transport to Canopy Walkway

Nocturnal wildlife spotting

Turtle Mountain excursion
Pricing varies by group size – contact us for a quotation and to check availability on your desired date of travel.
Tour price does not include transportation to/from Georgetown.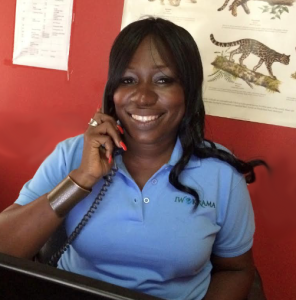 Reach our reservations staff using the Live Chat tab at the bottom of this page, or contact us for details about the Lodge and available tours!